Art and Creativity Category Winners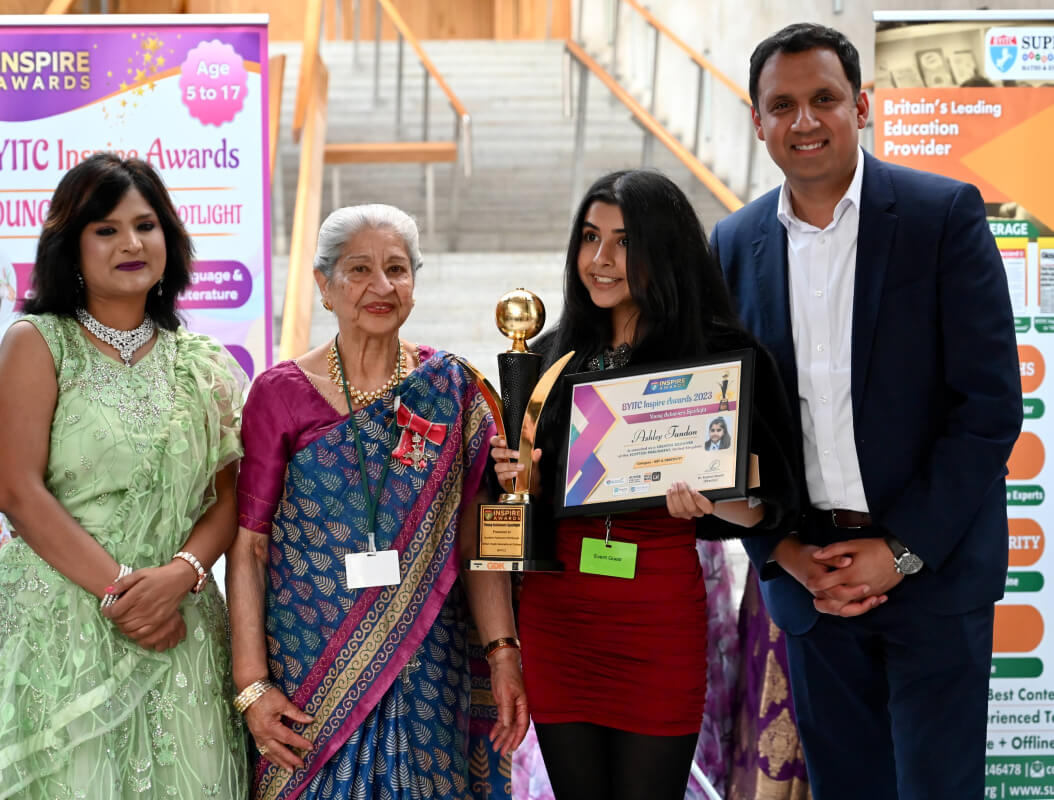 ASHLEY TANDON
CREATIVE DESIGNER
Meet 𝐆𝐥𝐚𝐬𝐠𝐨𝐰, 𝐒𝐜𝐨𝐭𝐥𝐚𝐧𝐝, 𝐔𝐊 based 𝐂𝐫𝐞𝐚𝐭𝐢𝐯𝐞 𝐃𝐞𝐬𝐢𝐠𝐧𝐞𝐫. This 13 year old represents 𝐊𝐞𝐥𝐯𝐢𝐧𝐬𝐢𝐝𝐞 𝐀𝐜𝐚𝐝𝐞𝐦𝐲, 𝐆𝐥𝐚𝐬𝐠𝐨𝐰. Ashley Tandon has won a national jewellery design competition inspired by the climate change. S2 pupil Ashley Tandon at Kelvinside Academy, created a pendant representing the earth's melting ice caps. More than 400 pupils from schools all over Scotland took part in the national Schools Jewellery Design Competition run by City of Glasgow College.Ashley's winning design was turned into a computer aided design drawing and printed in 3D by the College's state of the art workshops, before being cast in recycled silver by Vipa Designs Ltd.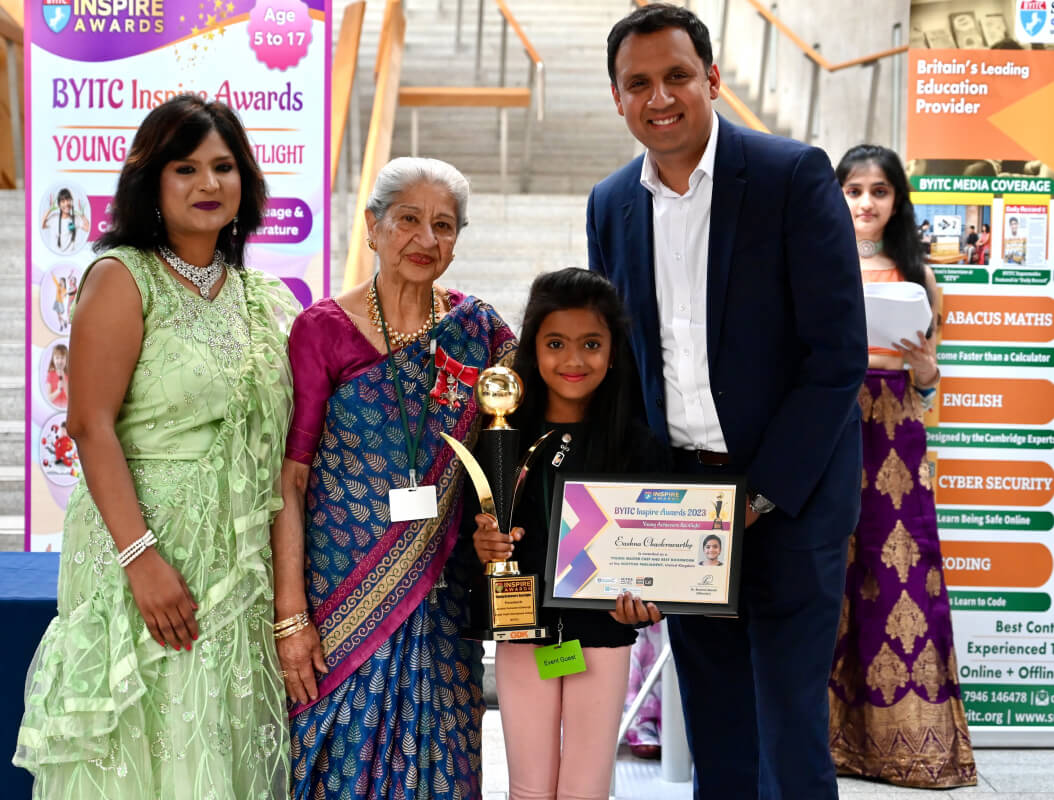 EASHNA CHACKRAVARTHY
MASTERCHEF
Meet 𝐁𝐢𝐫𝐦𝐢𝐧𝐠𝐡𝐚𝐦, 𝐄𝐧𝐠𝐥𝐚𝐧𝐝, 𝐔𝐊 based 𝐌𝐚𝐬𝐭𝐞𝐫𝐜𝐡𝐞𝐟 & 𝐁𝐞𝐬𝐭 𝐁𝐨𝐨𝐤𝐰𝐨𝐫𝐦. This 6 year old represents 𝐀𝐜𝐨𝐜𝐤𝐬 𝐆𝐫𝐞𝐞𝐧 𝐏𝐫𝐢𝐦𝐚𝐫𝐲 𝐬𝐜𝐡𝐨𝐨𝐥. At this young age, She already possesses a vibrant imagination and a heart full of kindness. She is interested in cooking and prepares many dishes with her Mum's assistance and supervision. For her age she cooks really delicious smoothies, snacks and food items.She is extremely fond of reading and learns life lessons from her books to implement in her life.