Information on Coding Program?
360-Degree program to Empower Young Minds with Technology
Worlds first gamified tech
curriculum
A Global arena to compete with top digital innovators
Junior Code Wizards (Basic)
Tech Trailblazers (Intermediate)
Digital Innovators (Advance)
Kids Computer Coding Classes
We are pleased to offer Kids Weekly
Computer Coding
Classes – 7 to 14 Years and 14+ old. The course has
been curated by top
Science Researchers, Domain Experts.
It runs alongside the school terms,
. in 4 blocks of 12 Weeks each with 1 year Certification course.
Computing
Junior Code Wizards
Tech Trailblazers
Digital Innovators
Duration
40 Weeks
40 Weeks
40 Weeks
Class Day & Time
Monday to Friday, 5:00 to 6:00 PM
Age
7-11 year
11-14 year
14+ year
Course Instructor
Domain Certified Experts from Top UK & US Universities
Assignments and Deadlines
Weekly coding assignments will be given. Block project due on Week 12.
Summer Boot Camps
2023 Classes
Here are the featured classes for the 2023 UK Summer Games Dev Boot Camp. If you want more info about the classes or want to learn more about our Summer camp then please click the links below. Each week will guide your child through key principles and important concepts that will help them understand each class and set them on the road to better career prospects. Teaches children as young as 9 the basics of computer programming As children gain more and more confidence they can go on to more 'unlockable' advanced tasks Create an educational game designed to be played with parents or an older sibling Teaches skills required by the new National Curriculum
Easter Boot Camps
Kids Learn how to build their own Gaming PC in Glasgow aged 8 – 18
First time Kids Learn how to build their own Gaming PC in Glasgow Due to high demand. Learn hardware engineering skills at early age. Have Fun and learn how to repair and assemble your own PC for under £500.
Date and Time – Sunday – 12th August 10 to 3pm.
Cost – £100 ( 50% early bird discount available)
Introduction.
First of all an Introduction to Kids Learn how to build their own Gaming PC in Glasgow specifies describing the tasks and procedures involved in building a Gaming PC and installing the software.
Health and Safety
Create awareness of the safety techniques in involved when building a gaming PC to keep the user free from harm and protect the delicate electrical components.
Cyber Security Seminar By 12 Years Old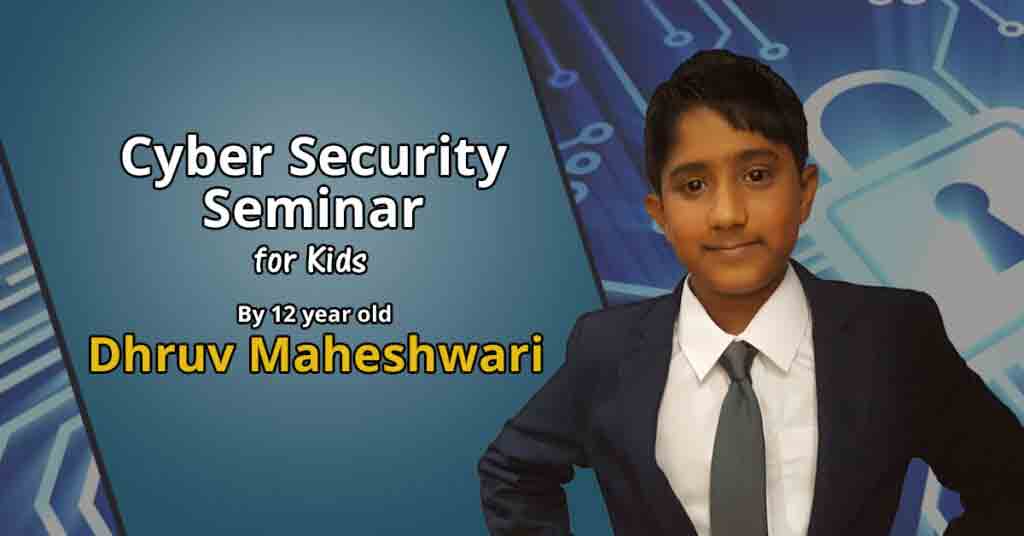 Cyber Security Seminar for Kids in UK
Dhruv Maheshwari is a 12-year-old Cyber Security Certified lad and the youngest such certified chap in Scotland.  His series of cyber security and IT videos can be viewed on the British Youth International College YouTube channel. Here is a link for his videos on cyber security.
In his upcoming seminar on 25th Feb 2018 from 2 to 4pm @Community Central Hall in Mayhill, Maheshwari will be discussing aspects of the following topics
Using strong passwords for email and social media accounts
Staying safe from spyware threats using specific security solutions
Keeping operating systems and computer applications up-to-date
Using standard user accounts in Windows
UAC (user account control) best practices
Using a secure browser when online
Public and free wi-fi trust issues