Learn Spelling And Vocabulary With a British Teacher
Learn To Speak And Write the Short Forms With a British Teacher
Learn British English Accent
Get Trained with a British Teacher
Who is this for?
Students between Age 4 to 14 only of age, as accents are difficult to acquire after a certain age
Which Block will my child start with?
Each child is unique and has a different level of comfort with English language. We do an assessment of current understanding of English language of each child and allot suitable block before taking admission.
Still, a suggestive age bracket for each block is given below.
Block – Level
Fundamental- 4 to 6 years
Intermediate- 7 to 9 years
Higher- 10 to 12 years
Advanced- 12 to 14 years
Our amazing English course will enable students to emphasise on different categories
Learn British English Accent by British English Teachers
Improving Pronunciation and spelling
Learning Creative communication and storytelling skills
Enhancing the vocabulary
Improvising the usage of punctuation in sentences
Advancement in the knowledge of grammar
Details of the English Syllabus
Fun with the English Learning Portal
Fun with the English Learning Portal
Creative writing and storytelling skills
In today's world, a speaker is supposed to put his thoughts in a way that should be effective and engaging. We work on improving a student's language creativity through various activities. We teach them the use of the right context, words, and actions to convey the message.
Imaginative Essays writing
Picture stories and discussion
Writing short stories of around 200 words
Imaginative Essays writing
Picture stories analysis and discussion
Creative characters
Writing short stories of around 300 to 500 words
Creative characters and scenes
Writing with prompts
Writing stories 500 words and beyond
What We Cover in This Course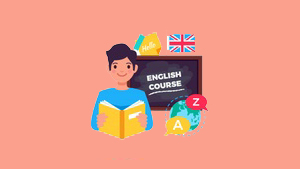 British English Accent Training
"Accent training"- We focus upon providing accent training by native british teachers to help students develop a neutral and/ or British English accent. A variety of creative and engaging class activities with a specialised tutor such as group discussions, plays, poetry, and much more are done to engage and train students in prper accent and pronunciation.

Students will be trained in phonics, an essential skill to ensure successful reading. Students will be instructed and trained to understand the relationship between sounds and spellings, and more importantly, the difference in pronunciation and enunciation of words and phrases. Activities focussed on this skill include storytelling, poetry, and elocution.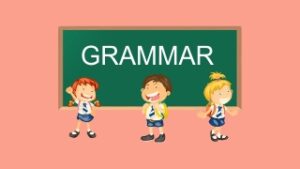 Grammar
Grammar is the foundation of a language and learning the fundamentals of the language is crucial in gaining proficiency in a language. Grammar rules are important for effective communication, such as understanding the formal/ informal, or the use of imperatives and statives in daily communication.

Command over these fundamentals along with the language skills enable a child to understand the subtle nuances of a language, and we strive to ingrain these fundamentals right from the start.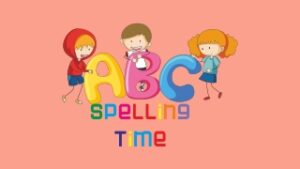 Vocabulary And Spelling
Vocabulary is the basis of communication. The larger your vocabulary, the more effective the communication. Along with encouraging students to expand their vocabulary, we stress on learning correct spellings as well.

In an age of automatic spell-checkers, it is still important to learn learn British English accent & correct spelling as very often, meanings of words change due to incorrect spelling, thus leading to miscommunication and misunderstandings.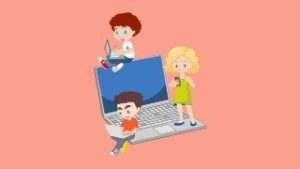 Reading Comprehension
Reading comprehension is a key component of our English programme. Reading is a key skill in any language, and it is crucial that students not only learn to read but also to understand what they are reading.
We provide students with a wide range of age-appropriate reading material such as fiction, nonfiction, poetry, news articles, academic and scientific journal extracts, etc. that educates as well as encourages them to critically read a piece of writing.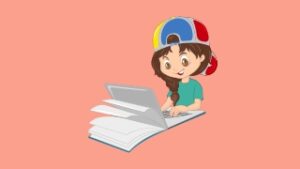 Creative Communication And Storytelling Skills
Children are naturally creative and explorative. Given the right tools and proper guidance, they can learn to hone their skills and develop their creative writing.

Under creative writing, we introduce our students to different forms of creative writing which gives them a chance to choose the style they are most comfortable with and build up on that style during the course.

Creative writing requires a certain amount of fluency in the language along with a firm understanding of grammar. However, we do encourage our students to write their best and provide feedback on their work to help them improve with each piece they write.

We also organise specialised creative writing workshops during the year for students to participate in a more focused session and enhance their writing skills.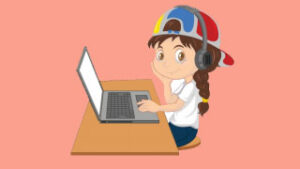 Confidence Building
Confidence stems from knowledge. When a child is aware that they are doing well and are able to converse without much difficulty, their confidence increases, and they are more likely to speak out in public.

Our classes encourage students to speak and write in English in an environment that is conducive to their growth.

Along with acquiring a language, children acquire soft skills such as public speaking, presentation, and objectively communicating arguments.

Children are encouraged to research and analyse information they did not have previously and are taught the correct methods of doing so.