SUPRATIT BANERJEE
CHESS MAESTRO
This 8-year-old boy from 𝐋𝐨𝐧𝐝𝐨𝐧, 𝐄𝐧𝐠𝐥𝐚𝐧𝐝, 𝐔𝐊 , has been named the 𝐂𝐡𝐞𝐬𝐬 𝐌𝐚𝐞𝐬𝐭𝐫𝐨 and represents 𝐂𝐡𝐞𝐚𝐩 𝐏𝐚𝐫𝐤 𝐅𝐚𝐫𝐦 𝐏𝐫𝐢𝐦𝐚𝐫𝐲 𝐀𝐜𝐚𝐝𝐞𝐦𝐲. Obstacles can't stop him, challenges make him stronger , a fighter ,a dreamer!!! As a kid , his creative journey started with painting, had a stopover in Football/Cricket/Badminton and finally fell in love with Chess. Hours of practice,encouragement and coaching has turned this nine year dreamer to an achiever. His Coach accepted the award on his behalf as he was unable to attend the ceremony.
OJAS SUNIL MANIYAR
CRICKET CHAMP
Meet 𝐆𝐥𝐚𝐬𝐠𝐨𝐰, 𝐒𝐜𝐨𝐭𝐥𝐚𝐧𝐝, 𝐔𝐊 based 𝐂𝐫𝐢𝐜𝐤𝐞𝐭 𝐂𝐡𝐚𝐦𝐩. This 9 year old represents 𝐒𝐭 𝐏𝐚𝐭𝐫𝐢𝐜𝐤'𝐬 𝐏𝐫𝐢𝐦𝐚𝐫𝐲 𝐒𝐜𝐡𝐨𝐨𝐥. He is very active and crazy about cricket. He started learning cricket at the age of 5 and now has been elected as a Captain of his team. His hobbies are reading books, solving maths problems and participating in various competitions like speech and dancing.
TUSHARA SENTHILRAJARAM
BADMINTON CHAMP
Meet 𝐁𝐫𝐨𝐱𝐛𝐮𝐫𝐧, 𝐖𝐞𝐬𝐭𝐥𝐨𝐭𝐡𝐢𝐚𝐧, 𝐒𝐜𝐨𝐭𝐥𝐚𝐧𝐝, 𝐔𝐊 based 𝐁𝐚𝐝𝐦𝐢𝐧𝐭𝐨𝐧 𝐂𝐡𝐚𝐦𝐩. This 12 year old represents 𝐋𝐢𝐧𝐥𝐢𝐭𝐡𝐠𝐨𝐰 𝐀𝐜𝐚𝐝𝐞𝐦𝐲.She developed her passion for sports, especially badminton at the age of 5. Her most recent achievement is winning an Under 17 A grade tournament . Having multiple accolades under her belt she truly deserves to be the champ that she is.
Won U13 Scotland national treble i.e. singles . girls doubles, mixed doubles.
Has been NO.1 for the last 4 years in her age category
She has won treble in the MIDLAND Championship
She won singles U17 in the highland championships
She has represented SCOTLAND twice in the eU15 quadrangular nations and is now going to WALES to represent the country for the third time .
Tushara has been graded as gold star player in U15
Tushara participated in U15 VICTOR JOT Tournament in BELGIUM and got third position in Mixed Doubles
AMBER NAYYAR
GYMNASTICS GENIUS
Meet 𝐏𝐚𝐢𝐬𝐥𝐞𝐲, 𝐒𝐜𝐨𝐭𝐥𝐚𝐧𝐝, 𝐔𝐊 based 𝐆𝐲𝐦𝐧𝐚𝐬𝐭𝐢𝐜𝐬 𝐆𝐞𝐧𝐢𝐮𝐬. This 10 year old represents 𝐓𝐨𝐝𝐡𝐨𝐥𝐦 𝐏𝐫𝐢𝐦𝐚𝐫𝐲 𝐬𝐜𝐡𝐨𝐨𝐥.. She is focused and practices and strives to learn and achieve the very best in everything that she has presented. She bagged a silver medal on the Vault apparatus at the Gymnastics competition 2022 at Hamilton Gymnastics Club, where gymnasts of 30 clubs from all over Scotland competed. Amber's passion for gymnastics is something to be proud of!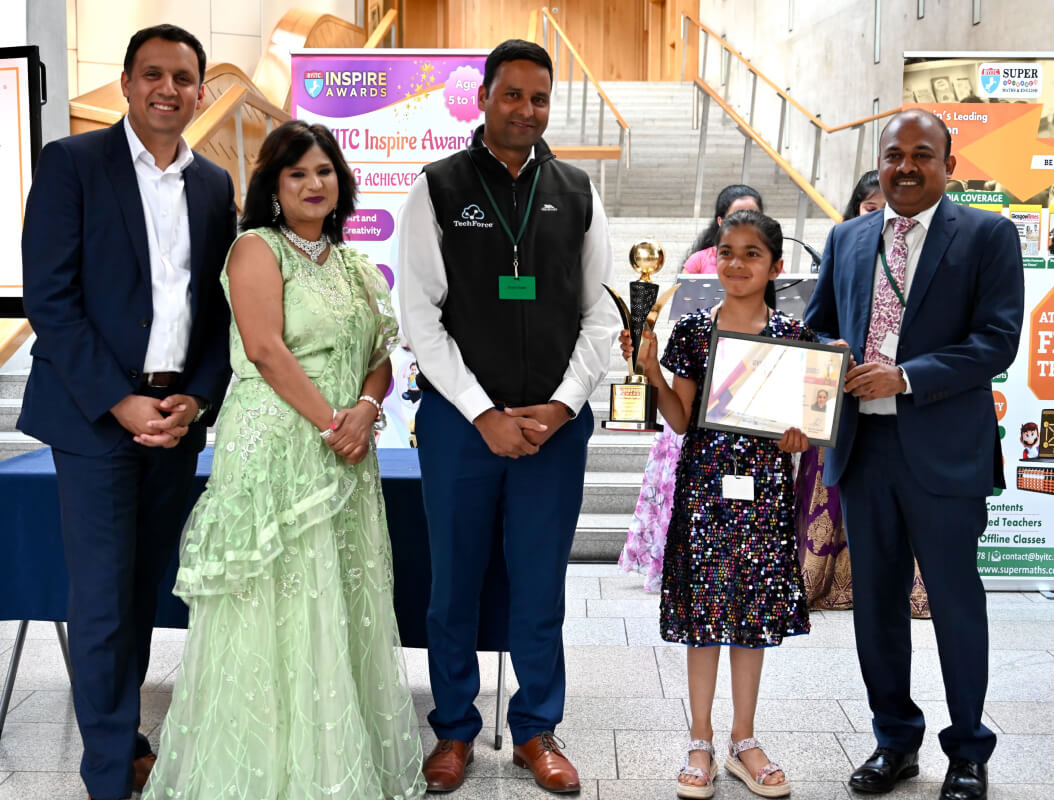 ANOUSHKA KINALEKAR
MARTIAL ARTS CHAMP
Meet 𝐄𝐝𝐢𝐧𝐛𝐮𝐫𝐠𝐡, 𝐒𝐜𝐨𝐭𝐥𝐚𝐧𝐝, 𝐔𝐊 based 𝐌𝐚𝐫𝐭𝐢𝐚𝐥 𝐀𝐫𝐭𝐬 𝐂𝐡𝐚𝐦𝐩. This 10 year old represents 𝐆𝐞𝐨𝐫𝐠𝐞 𝐖𝐚𝐭𝐬𝐨𝐧𝐬 𝐂𝐨𝐥𝐥𝐞𝐠𝐞, 𝐄𝐝𝐢𝐧𝐛𝐮𝐫𝐠𝐡. Anoushka Kinalekar is a very kind girl and has been performing well academically in school, especially Maths.. She participated in WORLD ITF TAEKWON-DO COUNCIL's WORLD CHAMPIONSHIP IN Glasgow in 2022. Having won numerous prestigious awards she is very vocal about girls taking up sports.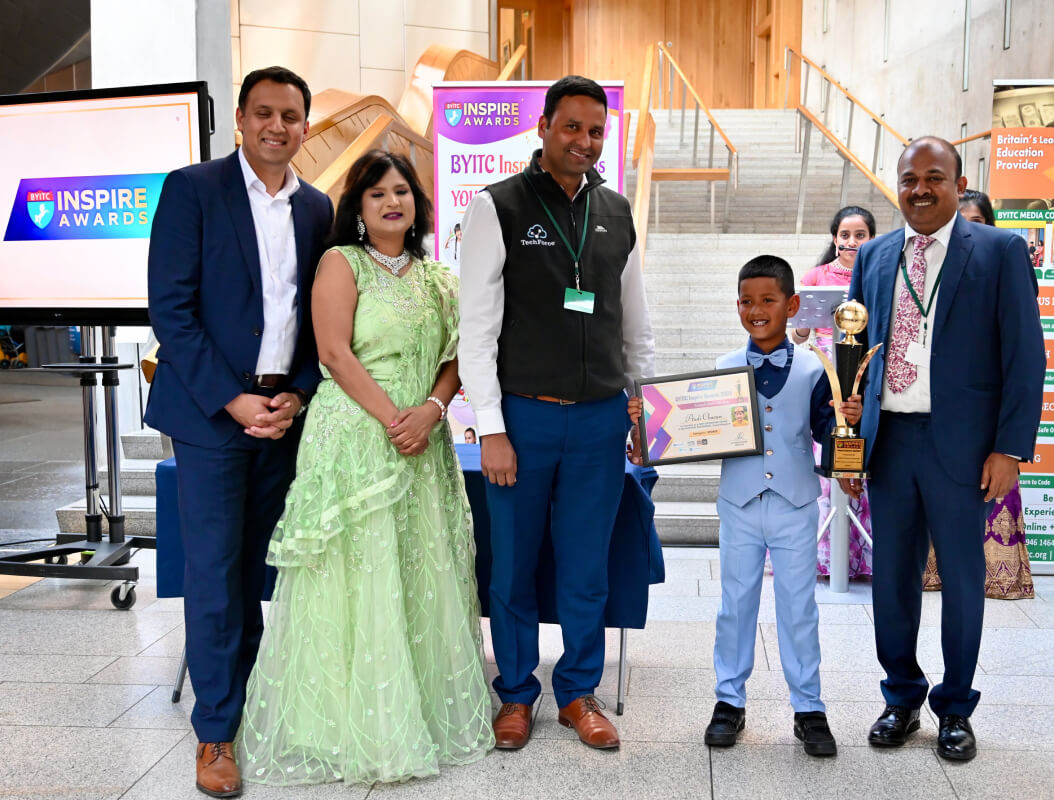 AADI CHAVAN
ADVENTURE CHAMP
Meet 𝐆𝐥𝐚𝐬𝐠𝐨𝐰, 𝐒𝐜𝐨𝐭𝐥𝐚𝐧𝐝, 𝐔𝐊 based 𝐀𝐝𝐯𝐞𝐧𝐭𝐮𝐫𝐞 𝐂𝐡𝐚𝐦𝐩. This 6 year old represents 𝐌𝐨𝐬𝐬𝐡𝐞𝐚𝐝 𝐏𝐫𝐢𝐦𝐚𝐫𝐲 𝐒𝐜𝐡𝐨𝐨𝐥, 𝐁𝐞𝐚𝐫𝐬𝐝𝐞𝐧. Aadi has been an inspiration for many Kids for his Biking/Cycling skills and Hiking/Mountain Climbing, at the age of 4 he completed a 33 km bike ride from Glasgow to Loch Lomond, he has done a Munro BenLomond at age of 5 and covered many more hiking as well as biking.