Here at the British Youth International college, we are delighted to offer beginner robotics classes in UK. Our hands-on classes offer an exciting look into programming robots via the wonderful world of software development and computer programming.
With the world pushing onward to a future where the internet is everywhere and artificial intelligence tells us how to live our lives, now is a great time to introduce your child to robotics.
Beginner Robotics Classes
Welcome to the Robotic Future
It's reasonable to assume that you, at some point in your life, have looked at a piece of machinery or some high tech gadget and thought…
"I wonder how that works"
While robotics classes in UK might not answer the great mysteries of the universe like black holes, cold fusion or why it rains horizontally in UK, it will give your child an important boost in an area that has seen rapid development over the past decade or so.
Manufacturing, life sciences, healthcare and emergency services are just a few of the places you will find robotics ingrained as a vital component of their service. This is only going to become more and more common among other fields yet to see the advantage or application that the study and use of robotics can wield.
Developing Skills via Robotics
In expounding how amazing robotics in the 21st century is, it's perhaps more important to understand why getting your child involved at such a young age is of any benefit. After all, any time spent away from regular studies or extracurricular activities should be justified.
BYITC robotics classes in UK offers the opportunity for children to develop their skills in logic building, problem solving and rational thinking which are key areas for the development of a young mind.
Students will also be exposed to reasoning within a team when overcoming obstacles, give them an overview and insight into the key S.T.E.M skills and enrol them in project-based learning.
That last point is key because we believe that getting your hands dirty and engaging physically is an excellent way to learn. Powerpoints and sheets of paper are fine for other areas, but robotics requires you getting stuck in.
How will the children learn?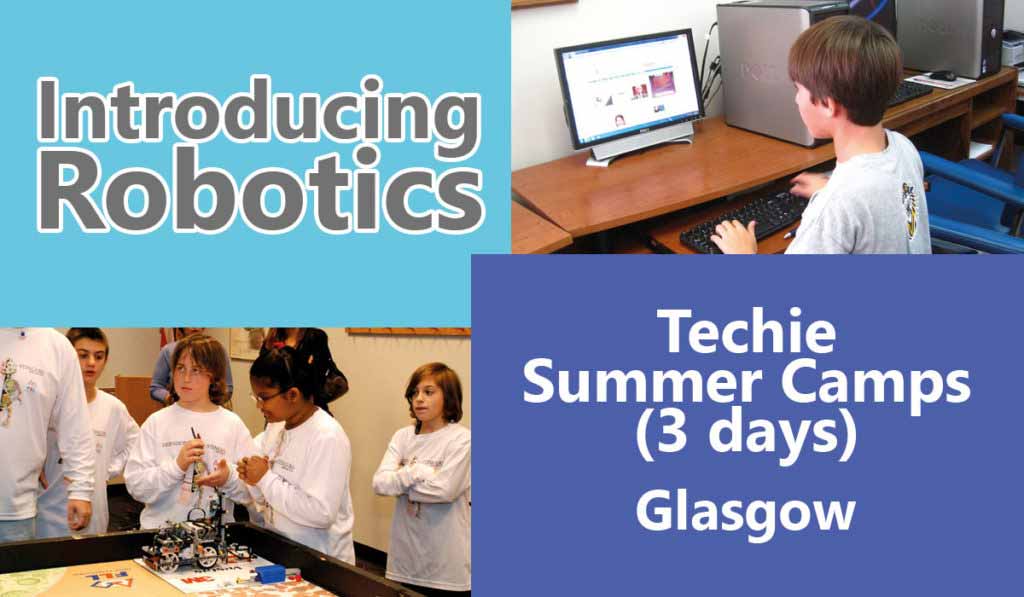 As previously mentioned the ideal way to learn about robotics is with your own hands. This is why all students will learn the fundamentals of robotic coding in a 3D virtual environment.
The British Youth International college believe the way easiest way to learn how to code is for the students to tackle problems and issues arising with robotics when they appear.
Our expert staff are welcoming, patient to the skill level of each student and eager for your child to learn. It's all about helping the children, so you can be sure they'll be given the best possible chance to wrap their heads around what seems like complicated stuff at first.
Over time, however, they will become more adept at understanding the key terms and ideas associated with the field of robotics.
Conclusion
If after reading all of the above you have even the slightest interest in what robotics classes in UK can offer your child then please don't hesitate.
Use the registration form you can find by clicking here or by getting in touch by calling: 0141 9463 699.
Class times are flexible and understanding to the working parent with classes available 5 days a week, Monday to Friday.
Now is the best time to get involved and classes at the British Youth International college are always in high demand. This is the fourth year in a row we have offered these classes and they usually fill up very quickly.
Related Articles
2019 Glasgow Summer Games Dev, Engineering and Robotics for kids Glasgow Boot Camp – Classes
Please click here to know the Schedule of the Summer boot camps and
Robotics for kids Glasgow
What Parents say about the Computing Summer Boot Camp – Click here to find out!!
2019 Glasgow Summer Games Dev,Engineering and
Robotics for kids GlasgowBoot Camp – Syllabus


Beginner robotics classes in UK | Beginner robotics classes in Nottinghamshire | Beginner robotics classes in Cheshire | Beginner robotics classes in Northumberland | Learn Robotics in Leeds | Learn Robotics in Portsmouth | Learn Robotics in Stoke-on-Trent | Learn Robotics in Plymouth | Learn Robotics in Sheffield | Learn Robotics in Brighton | Learn Robotics in Bath