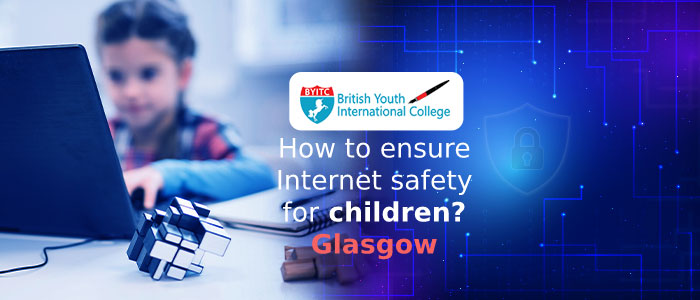 It is natural for children to feel excited about spending time online. Whether it is about watching videos, movies, listening to music, using social media sites, shopping, or researching for their studies, they find it interesting. As a parent, you should always take certain precautions and implement certain steps to ensure your child's internet safety at all times.
Internet Safety
1. Discuss Importance of Online Safety
It is recommended to discuss the importance of online security with your child from an early age. This education should begin at the time when they use the computer along with you. Let them know that there are safe and unsafe things in the online world. This includes discussions about anti-malware software, passwords, and other online security systems.
As your child grows and starts using the web independently, you should share more information with them. When your child creates different accounts on different websites or apps, ask them to create strong and different password for different applications. Also let them know the reasons and the potential consequences of not doing so.
2. Be Around Your Child
Make it mandatory for your child to browse the web only in the presence of an adult at home. This includes using the web on a mobile device or any other system. This will ensure that your child doesn't come across any content that may be unsuitable for them. Ask other adults in your home to be attentive of your child's online activities.
3. Install Parental Control Applications
No matter what anyone says, it is a helpful step with regard to your child's safety over the internet to use a parental control application. Children today can use a wide range of devices for connecting to the internet. This can make it quite difficult for you to supervise them all the time.
This is where using a parental control software can be helpful. Such an application allows you to keep track of your child's online activities. It also allows you to control what they may be doing on their device. Some of the things you can do include:
Monitoring internet use
Keeping track of the websites visited
Block websites with unsuitable or malicious content
Limit the internet usage time
If you notice any serious threats for your child's internet safety, you can immediately take action.
4. Prohibit Any Meetings with Online Friends
Your child is going to make hundreds of online friends on social networks. Let them know from the very beginning that they cannot trust such profiles. Let your child know that anyone could easily create fake profiles. Set a strict rule that your child should never meet any online friends.
5. Avoiding Pop-Ups &Suspicious Emails
Emails and pop-ups with malicious links can be potential threats to any device. Teach your child not to click on any pop-ups, ads, or links in emails from unknown people. Let them know that doing so can download malware onto their smartphone or computer. Also let them know about potential threats of downloading files from unknown senders. Also ask your child to avoid signing-up for email newsletters or anything that requires them to provide lots of personal details.
So make sure to follow these 5 tips to make your child safer when using the Internet. Teach your child about the importance of internet safety and security as new technologies keep emerging. Starting early can go a long way in making them responsible internet users.
Related Articles
How to Deal with Cybersecurity Being Youngsters?
7 Effective Coding Benefits For Kids
Internet Safety in Worcestershire | Internet Safety in West Yorkshire | Coding in Hampshire | Internet Safety for Kids in Princeton | Internet Safety for Kids in Charles Town | Internet Safety for Kids in Buckhannon | Internet Safety for Kids in Keyser | Internet Safety for Kids in New Martinsville | Internet Safety for Kids in Grafton | Internet Safety for Kids in Ranson